Here at City Lights Church we love the City of Scranton! It is our desire that every person in this city is impacted by the love of Jesus. To help accomplish this goal we have partnered with the following ministries to spread the love of Christ in Scranton. You can learn more about these ministries by clicking on their logo.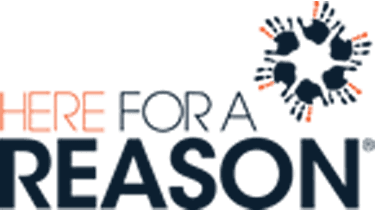 Here For A Reason is seeking to address the issue of food insecurity in Northeastern Pennsylvania. We believe that by joining together, we can address the need for food that is so prevalent within the city of Scranton

Keystone Mission is an Evangelical, faith-based non-profit organization that seeks to share the hope of the Gospel with all who enter our doors. Our staff and volunteers give each guest an opportunity to hear and respond to the good news of Jesus Christ.Our mission is to be a Catalyst for the Community, to provide help and hope to the homeless, hungry, and hurting people in Northeast PA.

The purpose of Mission Scranton is to EMPOWER inner-city youth and families with HOPE by connecting them to life-changing opportunities. Staff and volunteers from across Lackawanna County participate in running three programs in the communities of Valley View and Hilltop. Their goal is to connect, mentor and empower the youth.

OUR VISION IS TO SEE: Students and faculty transformed, campuses renewed, & world changers developed. OUR PURPOSE IN RESPONSE TO GOD'S LOVE, GRACE, AND TRUTH:The Purpose of InterVarsity Christian Fellowship is to establish and advance at colleges and universities witnessing communities of students and faculty who follow Jesus as Savior and Lord: growing in love for God, God's Word, God's people of every ethnicity and culture and God's purposes in the world.